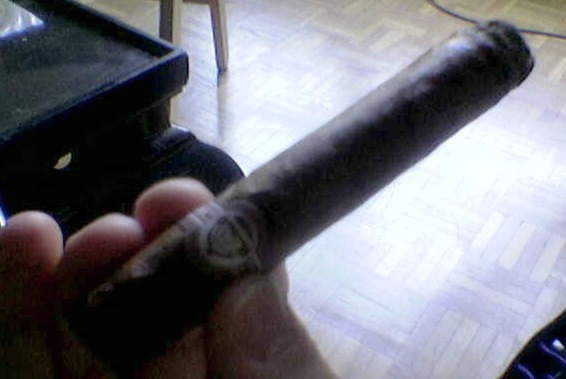 Be careful : this is not a Robusto ! This is a Hermoso No. 4, although the difference is subtle, its gauge is slightly lower and, on the other hand, it is 3 mm. longer (1/10 of a inch)...
I know that
some reviews have been pretty good
, but honnestly I am not really impressed. This cigar is very light, and I shall say probably too light for me. Taste is very floral, sometime herbaceous... Not really my cup of tea. As a true
Magnum 46 lover
, I am slightly disappointed. At the top of that, the draw was not perfect.
Brand : H. Upmann
Origin : Cuba
Format : Hermoso No. 4
Rating : BB+
[please refer to my Cigar Rating Chart]
Labels: CigarTest