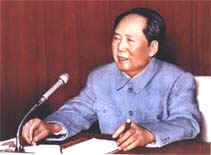 All right, a little more about me here... I am about to move to China (again). I am 29 and I have been spending almost 3 to 4 years in mainland China already (Beijing and Shanghai mostly). In 2004, my company asked me to come back to France, but recently thay asked me to go back... Great !
But now comes the
big
question : where to smoke good cigars in mainland China ? Is there a "cigar culture" in mainland China ? What about the prices ? etc. It's gonna be hard to answer to all those questions in one post... Besides, China is a rather large country ! For a start, let's focus on the cigar culture in Beijing. I hope I post something later on re. Shanghai.
So... Cigar culture in Beijing :
*
Grand Hyatt Beijing
(
Junyue Dajiudian
)
Do not spend too much time in the Davidoff boutique in the lobby, and please go straight to the Red Moon bar (ground floor). They do have a decent cigar selection (mostly cubans). You can smoke your cigar next to the fireplace, or why not in one of the two private cigar lounges (4 to 6 people each) - you'd better book these in advance.
*
Red Capital Club
You'll have to go to The Residence (the RCC has two main addresses : the Restaurant & The Residence) in order to enjoy a cigar in a unique atmosphere : they have installed their fumoir in a former bomb shelter ! You know there was a time when Mr. Mao Zedong was afraid to be bombed both by the US and the USSR... Very nice decoration, Chinese Kitsch embedded into traditional Beijing architecture : unique & different !
* The Courtyard
Nice restaurant, next to the forbidden city, great view. They do have a nice cigar lounge... (Location: 95 Donghuamen Lu, Dongcheng District / Tel: [+86 10] 6526-8883).
* More addresses ?
Though my favorite addresses are all here, you'll be able to find more suggestions at the bottom of
this page
.
On a footnote, you should also check this
article from ChinaToday
, about the cigar maker who used to roll Chairman Mao's own cigars.
Labels: CigarLounges