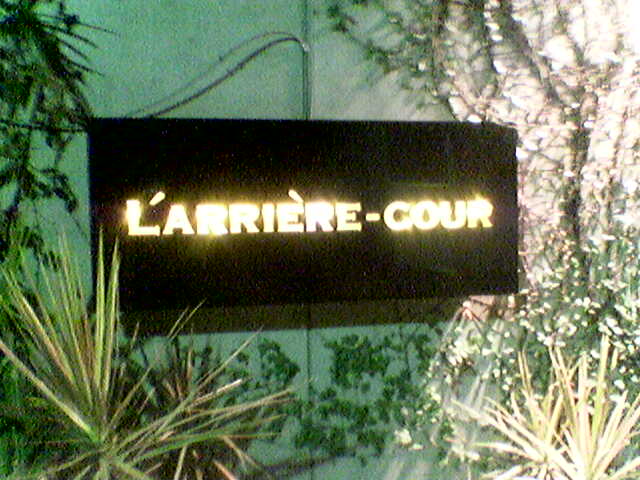 On a trip to Taipei (Taiwan), one of my good friend took me to "L'Arriere-Cour" (
The Backyard
), a very nice whiskey/cigar bar, in the heart of the city. Typically Taipei, the place is not that easy to find. It's actually at the bottom of a pretty small lane.
They have a very nice selection of whiskeys, wines, and cigars. They keep the wines and the cigars altogether in their cellar. They have a fair selection, ranging from great classics (Montecristo #4, #5, etc.) to some more unusual smokes (Romeo Y Julietta - Petit Pyramides Limited Edicion 2005 - the one I chose ;-)
Friendly ambiance, not too expensive, not snobish, good service : who could ask for more ?
==
L'Arriere-Cour
No.4, Lane 23, Sec.2, An Ho Road. Taipei. Taiwan.
+886 2 2704 7818
Labels: CigarLounges